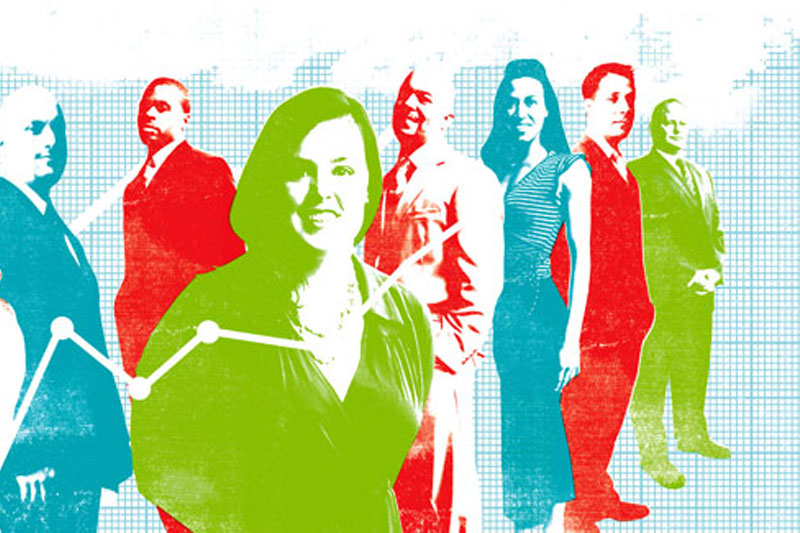 Developing Sales Force Capability to Support Diversification
Our client had accepted some seriously ambitious corporate growth targets. In established areas of business their organic growth possibilities left them with a sizeable gap. Even with increased efforts the rate of developing substantially more new business was limited. They identified market sectors which required competencies which were within their traditional manufacturing technologies and set themselves the objective of breaking into these areas and growing a significant share. This would fill the gap, or at least on the spreadsheet the numbers appeared to add up.
Bespoke Training Programme
JI-MC was invited to meet with senior management to establish a bespoke training programme to support the business growth initiative. In discussions with a number of businesses in the international group, we were able to explore the business development issues beyond the sales training issue. In each of the target market sectors there was a need for market research, competitor analysis, customer population research, competitive strength of product and capability in relation to customer proposition. In new sectors, established sales processes may not work. With customers in different industries the technical language is sufficiently different that little slips in wording had the potential to create buying anxieties.
After preliminary meetings with sales people and sales management, we identified training needs in many of the basic skills of their existing markets. There had been no investment in training for years. Our training programme was then developed as an initial package of basics, campaign disciplines, sales process, behavioural aspects of interacting with different personality types. Moving into the new product sectors was another matter.
What language do the customer buying representatives speak?
What are their pain points?
Who needs to be brought onside?
What has to happen for the budget to get secured?
What conditions need to be created to get a close on the deal?
New Target Markets
The second Phase of the project was based on developing knowledge of target markets, sales processes, objection overcoming responses, questioning sets to explore customer need, and anecdotes to create vision and possibility for customers to step beyond their areas of understood needs, into new and more attractive buying/benefit propositions.
Sales Managers as Mentors
The third Phase of the project was developing the team Sales Managers in mentor roles. This was partly a matter of developing fluency with the language of the customer and the new methodology of the sales team. It was partly taking on the role of trainer in-situ to continue consolidating the knowledge. It was also managing the opportunity pipeline and coaching/workshopping on how to move each prospect step-by-step through his buying processes. And finally it was necessary for the sales managers to maintain the activity pressure to keep the pipeline flowing.
Success on Complex Deals
The outcome was that their success in existing markets improved … Their success in breaking into new markets was disappointingly slow but some major deals allowed them to establish themselves. There were lessons to learn about sales process… yes, it makes a difference… it changes the odds…. But when customers are feeling cautious about a new player it's more than a matter of buying psychology to close a deal. In the new markets there were teams to sell to and there was a need to show a complete and innovative solution.. not just an off the shelf.. out of the box product. We identified some sales people who could not move from 'product' to 'solution' selling.
Not 'Rocket Science'
Here our expertise of the team solution selling processes paid off. It is not 'rocket science' to say that relationship people create relationships on both sides. Significantly it takes top technically capable people like engineers and designers to earn the critical levels of trust needed to close the major deals. At the end of the programme they grew the business; which was nice.
Sales Development is not just for Christmas…. it's Forever
More importantly they realised that the development of their selling resource was an ongoing process, not a one-off project to fix a bad situation. We honour and congratulate them for their patience in difficult times, and the courage to invest in their people.